Calligraphy!
This is a site for learning calligraphy — and using it to give a little pleasure to others, too.

Like other satisfying personal skills such as dancing, cooking, or playing ukulele, the art of beautiful handwriting
can be learned step by step,
gets better with practice,
and comes to life when it's shared with an audience.
The basic tools and materials are inexpensive. And it's fun.

It can be taken to expert heights. Calligraphy skills are used in many areas of art and design, from greetings cards to tattoos. But you don't have to be a pro to express your creative self and have a nice effect on the viewer. I've been doing commissioned calligraphic pieces in between 'the real job' for around twenty years now as a fairly good amateur!
While teaching, I realised that lots of people are interested in the subject but unsure how to learn. This site tries to help by providing some practical guides:
general calligraphic writing techniques – how to handle a traditionally shaped calligraphy nib to write different historical scripts in the roman alphabet, such as gothic, uncial, italic, roundhand, copperplate, etc.
lettering skills – how to design, draw and colour fancy alphabet letters like illuminated initials, bubble letters, etc, which are not usually formed using a special nib
page design and decoration skills: layout, borders, ornament, gilding, use of colour etc.
tools, materials, and books that are necessary or useful for learning
The site is also something of a catch-all for my own related interests. There are a lot of fascinating topics connected with writing and lettering – the history of the alphabet, typography and font design, decorative penmanship, how books are made, etc.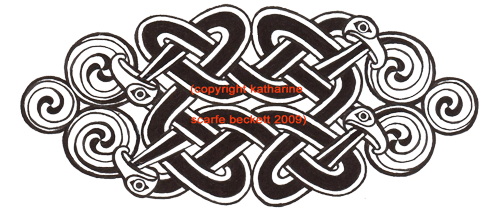 That's enough about the features. Here are some benefits:
calligraphy gives your words more power, because people admire and pay attention to writing that shows some personality and skill more than bland machine-printed fonts
home-made greetings and gifts are always good!
the practice of calligraphy is quite meditative, and there's pleasure in the calmness and perseverance that come from improving your skills
professional calligraphers have to start somewhere -- who knows, this might be the beginning of something big for you!
a good piece of amateur script can be exchanged for other nice things, including (but not limited to) admiration, chocolate, concert tickets, goodwill, and cash :-)
like all creative pursuits, if you stick with it, it offers a journey (I hope that makes sense …)

At the top left of the page you'll find buttons linking to various topics. Most of those pages contain more links to other more detailed pages. There is also a full list below of all the site pages, or you could navigate using the site map.
And if you'd like to, please do get in touch. I'm usually pretty good at writing back within a few days.
In case it's of use or interest, I have alter egos as a writer/editor and miniaturist.
Have fun! Thanks for visiting!